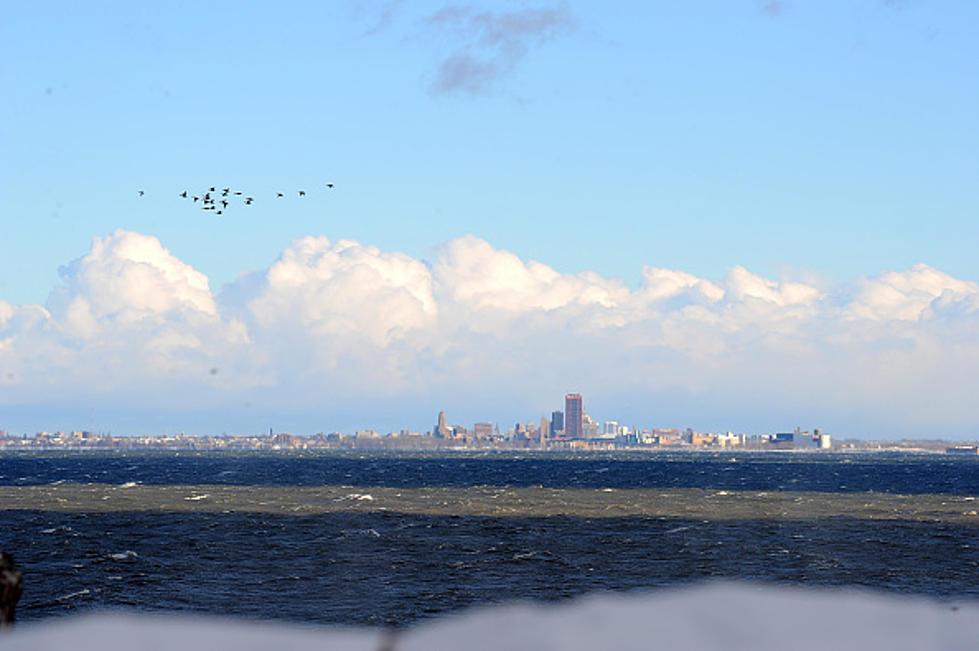 Stay Out of Lake Erie and Lake Ontario Right Now
Getty Images
The weather has taken a turn for the cooler in Western New York, along with the entire state.
This past weekend was very humid and hot, but the passing thunderstorms (some of them heavy) brought cooler temperatures to the region today and it does not feel like the middle of August right now. It feels more like early October and many people are happy with the change of pace.
The good news is that the weather should warm up a little tomorrow with plenty of sunshine. However, today and tonight brings some unwanted news in regards to both Lake Erie and Lake Ontario.
The National Weather Service is reporting that there will be hazardous beach conditions for Tuesday and into tonight. It should improve tomorrow.
High waves will bring dangerous swimming conditions to Lake Erie and Lake Ontario. The NWS is urging residents to stay out of the water today. "Life-threatening currents and waves are expected today," and even piers and break walls can poise a threat for safety.
4-8 feet waves are simply too high and too strong to go in the water. Those type of waves can easily pull you too far out to deeper water and drag you down. Even if you think the waves and currents look fine, don't go in the water to swim if this alert is still in effect from the National Weather Service.
This is only temporary and by tomorrow, we should have much better swimming and overall lake conditions.
LOOK: Here are the states where you are most likely to hit an animal
Hitting an animal while driving is a frightening experience, and this list ranks all 50 states in order of the likelihood of such incidents happening, in addition to providing tips on how to avoid them.
Quiz: Do you know your state insect?
Stacker has used a variety of sources to compile a list of the official state insect(s) of each U.S. state, as well as their unique characteristics. Read on to see if you can guess which insect(s) represent your state.