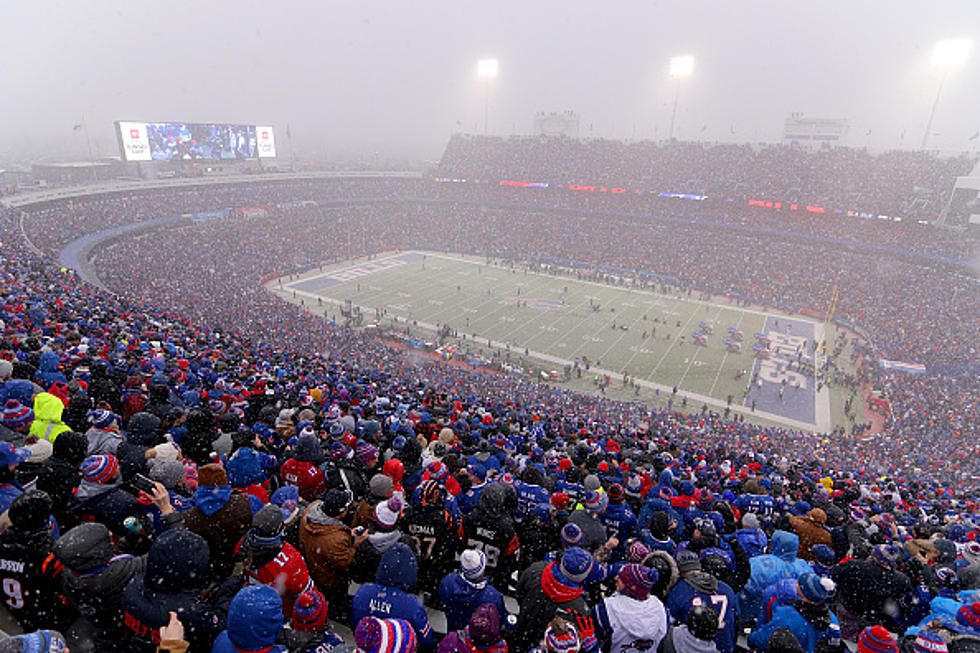 New Buffalo Bills Stadium Construction Will Begin Immediately
Getty Images
The Buffalo Bills won't be on the field again playing meaningful games until September, but there is a lot going on off the field right now.
The 2023 NFL Draft just concluded on last weekend and the schedule should be released by next Thursday.
For the Buffalo Bills, there is also "where they're going to play," which is going on right now.
A brand new Bills stadium is coming to Orchard Park, which has been in the news since the summer of 2021. However, last fall it looked like that it would be formally approved by the state and after a few hurdles, the last hurdle was cleared on Thursday.
The Buffalo Bills have announced that Erie County lawmakers have given unanimous approval of the new Bills stadium in Orchard Park and that construction will begin immediately.
Bills Executive Vice President & COO, Ron Raccuia says that the construction will begin in earnest but the major construction will begin in June.
The stadium will cover 1.35 million square feet, which is about 242 acres. It's an open-air stadium which will fit over 60,000 people. It's set to be the biggest construction project in Western New York, ever.
The stadium is expected to be completed in July of 2026, which will be in time for the 2026 regular season in September.
Hopefully, we get more renderings in the coming weeks and months. Both inside and outside.
Just be prepared for less parking, since this stadium will be built across the street from Highmark Stadium. That will be something fans will need to be aware of, especially for 2024 and 2025.
Bills Mafia's Wishlist For The New Buffalo Stadium
The Bills are building a new stadium and here is a wishlist from Bills Mafia.
Best Free Agents Signed By The Buffalo Bills
The Buffalo Bills are gearing up for a run at the Super Bowl next season and some big-time free agents are already reaching out to the Bills looking to join the team. Check out some of the best free agents the Bills have signed in the past.
22 Famous Buffalo Sports Phrases Every Die-Hard Bills and Sabres Fan Knows
Being a sports fan in Buffalo is sometimes like knowing a different language. Here are 22 of our favorite Buffalo sports phrases you already know if you're a huge fan! And if you're new here, here's how to catch up.