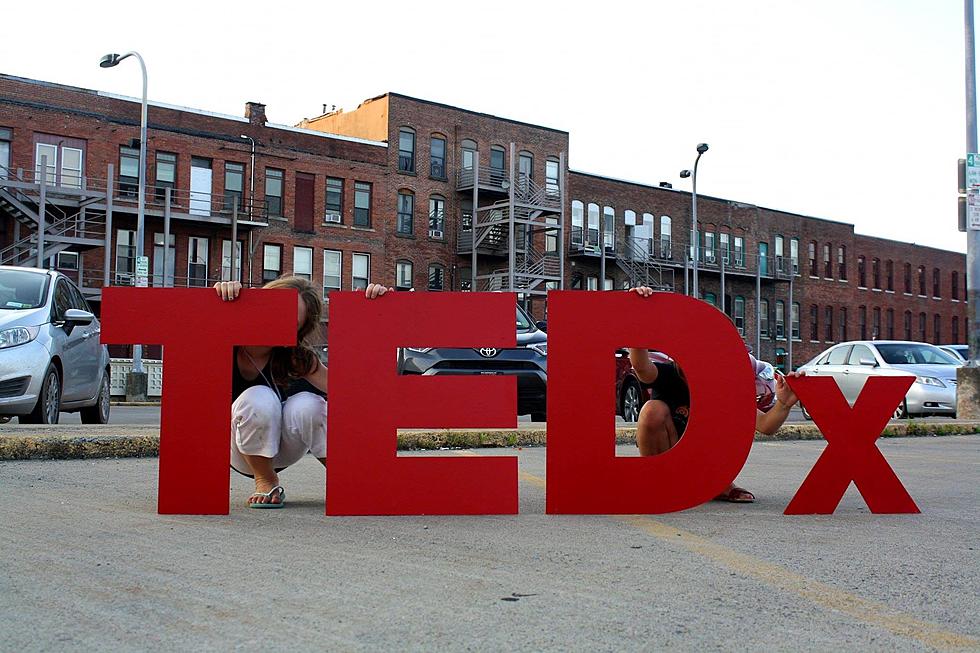 Informative TEDx Event Returns To Oneonta, Six Experts to Deliver Talks
TEDx Oneonta via Facebook
TEDx Oneonta is designed to bring together a diverse group of community members to share ideas and become change-makers. TEDx Oneonta is just the start of the conversation - it makes new connections, reinforces or reignites new ones. It will open the door of passion and possibility and keep inspiration a part of our lives. - TEDx Oneonta
On September 15th, 2023, TEDx Oneonta returns to the Foothills Performing Arts Center. Tickets can be found here.
What is TED and TEDx?
Under the slogan "ideas worth spreading", TED is a nonprofit organization that hosts conferences and posts international talks online for free distribution. TEDx denotes an independently organized TED event.
2023 TEDx Oneonta Speakers
Josiah Brown, also known as the New York Sherpa is a veritable walking encyclopedia on tourism and travel and is an advocate for New York's Visitor Economy. His focus is making small and rural communities places that people will want to live, work, and play. His talk is entitled "Could Tourists Save Your Town?"
Julianne Kirkland's talk is called "Managing Multiple Identities". She is an international bestselling author, speaker, and life coach. She uses her knowledge as an Overcomer Strategist to improve people's quality of life.
Keneea Linton-George will be presenting "The Paradox of Ethical Fashion". Linton-George was born in Jamaica and her career has included positions in fashion design, television production, and social entrepreneurship.
Noemie Florant is the founder of FuturAI Scholars and her talk is named  "Painting a Diverse Future: Inspiring Young Minds to Erase Algorithmic Bias in AI". Florant's goal is to empower underrepresented youth for an inclusive AI future.
Jean Tien's talk, "Hard Work Doesn't Have to be Hard" will speak to her creation, The S.U.C.C.E.S.S.™ Method, a program that consists of 7 steps that helps her clients break through their success barriers.
Finally, Juan Montenegro will present "Unleashing Human Potential through Volunteerism: A Dyslexic's Journey to Self-Discovery". Currently based in LA, Montenegro offers support to people and organizations alike through the process of self knowledge, empowering them to discover the items needed so they can achieve freedom and success.
​
10 Sophisticated Dining Hot Spots In Otsego County
Otsego County has its fair share of eateries but most of them are very casual in terms of the decor. If you're looking for something "next level" - a finer dining experience, check out these more sophisticated restaurants in Otsego County that also feature delicious and varied cuisine.