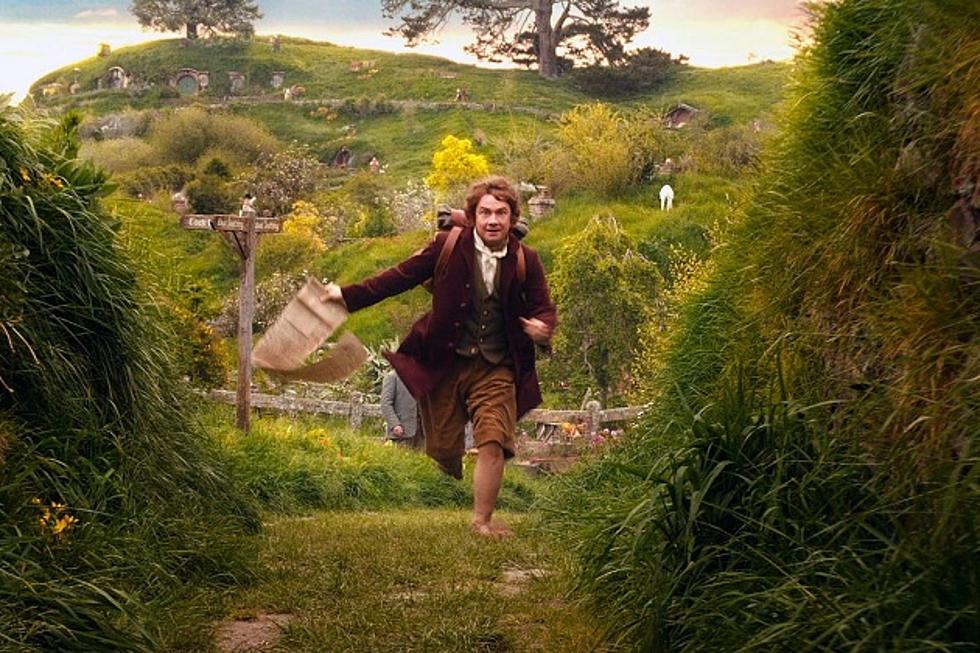 'The Hobbit' in 48FPS Won't Make You Puke Announces Warner Bros.
Warner Bros.
By now you're well aware of the controversy surrounding Peter Jackson's decision to shoot 'The Hobbit' in 48fps, a higher frame rate that has given the movie, at least in the early going, a sped-up and slightly disorienting appearance. (Read our review right here.) It has almost exclusively dominated the conversation regarding the highly-anticipated prequel, and today we have Warner Bros. weighing in to assure us that, contrary to some reports, 'The Hobbit' in 48fps will not make you nauseous. Always nice to know!
Read the studio's full statement on the matter after the break.
Evidently, the WB was compelled to issue the following press release after reports out of early screenings suggested that a handful of audience members were feeling motion-sickness and getting migraines during the film.
We have been screening the full-length HFR 3D presentation of THE HOBBIT: AN UNEXPECTED JOURNEY extensively and feedback has been extremely positive, with none of thousands who have seen the film projected in this format expressing any of the issues described by two anonymous sources in media reports. We share the filmmakers' belief that by offering filmgoers the additional choice of HFR 3D, alongside traditional viewing formats, they have an opportunity to be part of a groundbreaking advancement in the moviegoing experience and we look forward to having audiences everywhere share in this new way of storytelling."
Warners isn't alone in having to explain, or justify, the high frame rate. Jackson himself is currently doing press for the film as we speak, so naturally he's going to be absolutely pummeled with questions regarding his monumental choice. Speaking at a press conference with a group of journalists, Jackson weighed in:
I think 3D at 24 frames is interesting, but it's the 48 that actually allows 3D to almost achieve the potential that it can achieve because it's less eye strain and you have a sharper picture which creates more of the 3-dimensional world.
At the end of the day, the effectiveness of the higher frame rate will be determined on a case by case basis. The consensus seems to be (at least among those of us who have seen it) is that it's quite jarring at first, and it never truly becomes comfortable, but one gets used to it as the movie goes along. (Predictably, it's most noticeably effective during the film's many grand action sequences.)
Right now it appears as though Warner Bros. will be releasing the film in 48fps in approximately 450 theaters across North America; this site has generously been keeping tabs on which theaters will be providing the format, so now the decision is yours to make.
Are you planning on going on the 48fps journey?