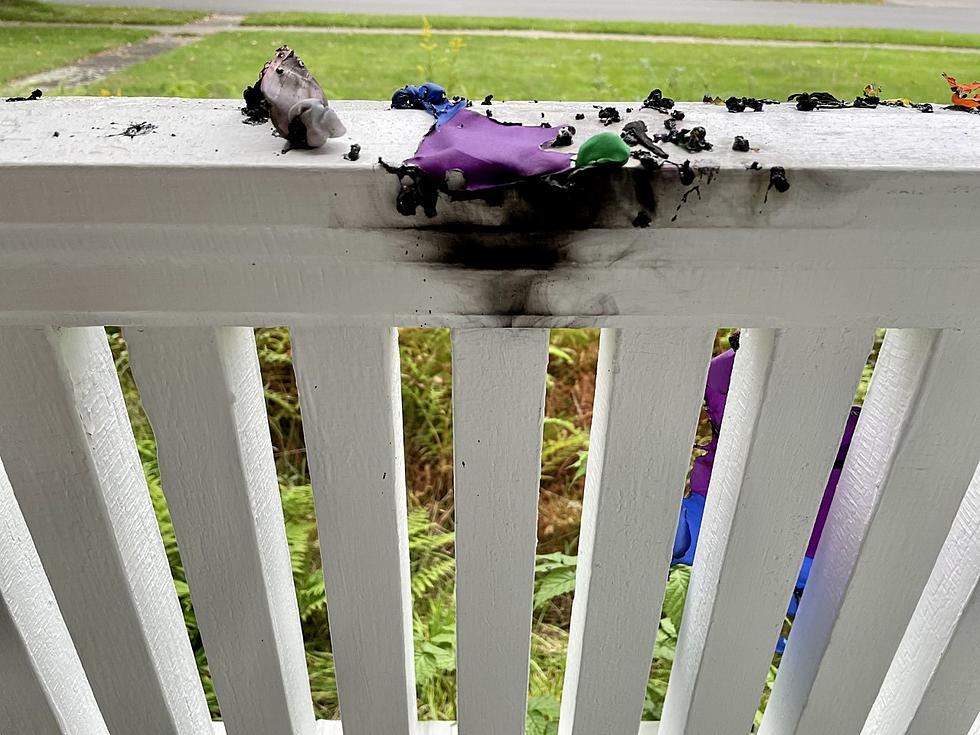 Hate Crime in Small Upstate Town Leads to Cascade of Community Kindness
Photo: Jonathan Dokuchitz
Jonathan Dokuchitz and his partner Kevin Brouillard live in a beautiful, old, colonial home in the small village of Gilbertsville, NY located in Otsego County.
The white house they share is meticulously maintained, adorned with healthy trees and landscaping, classic black shutters, and features an inviting front porch, perfect for entertaining guests or just relaxing with a cold drink while taking in the fresh country air.
The front porch is also where they proudly display their Pride flag, the six colors of the rainbow reflecting the diversity of the LGBT community as well as the spectrum of human sexuality and gender.
But last weekend, the ugly side of small-town life reared its head when the two men noticed their front porch had been a target of hate aimed directly at them.
On Sunday, Jonathan Dokuchitz took to social media expressing shock, dismay, and a reasonable amount of concern after he and his partner learned that someone set fire to one of the Pride flags hanging on their porch.
"They've taken flags from us before, and some kids in town vandalized 'Black Lives Matter' signs but nobody's ever burned something on our property."
The couple told me that charges were filed, and they have the full cooperation from State Police, but so far they haven't found the person responsible.
Who in their community could have so much hatred toward someone else's existence that they'd be willing to risk burning down an entire house because of it?
Both men are quick to point out that they don't want to overdramatize things, (it should be noted that they didn't contact me, I saw the story and reached out to them) or for this to come off as a plea for sympathy, "we did it because we wanted to create dialogue," Dokuchitz said.
Also reaching out were some neighbors, friends, loved ones, and even complete strangers.  They offered hugs, warm sentiments, reassurance, homemade replacement flags, and one family made them a beautiful rainbow bunting that they proudly display across the entire front porch.
"We never met the family until they brought it (the bunting) to us, it must have taken the kids three hours to make," Brouillard emotionally remarked.
The outpouring of support from the community seems to have reaffirmed what these two have always known about the majority of people within their community; they're kind, supportive, open-minded, and compassionate.
As far as the individual or individuals who did this, both men say they would welcome the chance to have an informed, intelligent, peaceful conversation with them.
"This is our right, this is our home, and it is our duty to follow through with this," Dokuchitz said, adding "maybe they just don't know," referring to the impact hate crimes of this magnitude can have on those who are targeted.
One thing they both do know is that the rest of their small town isn't going to stand for it.
LOOK: Famous Historic Homes in Every State