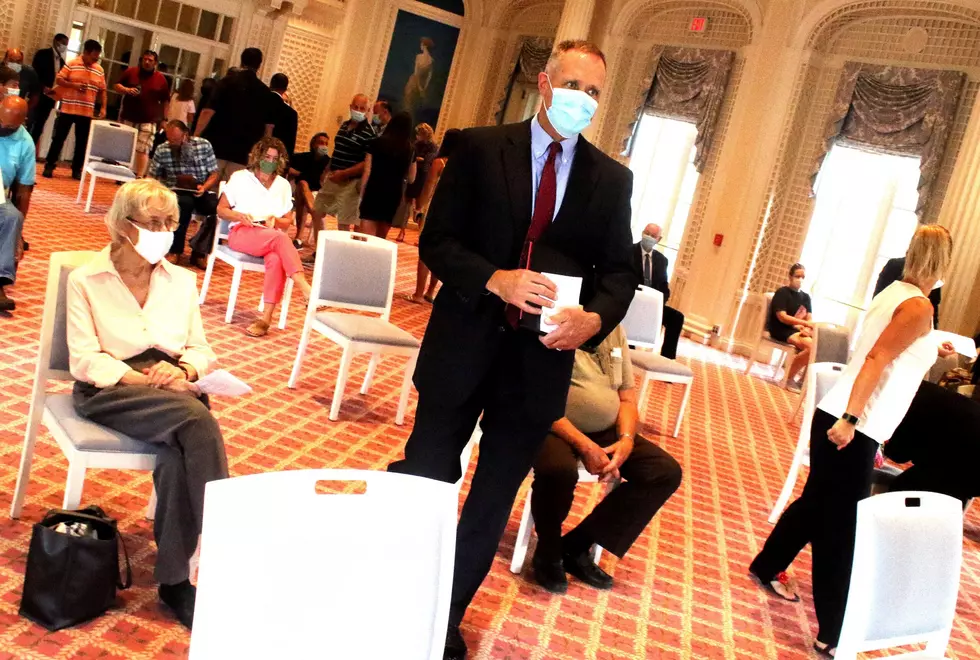 Getman Announced to Run For Otsego County Judge
Attorney Michael Getman at the Otesaga (Credit: Jim Kevlin, AllOTSEGO)
The Otsego County Republican Committee announced Saturday at the Otesaga Resort Hotel in Cooperstown that Oneonta District Attorney Michael F. Getman has been chosen to replace Brian D. Burns as Otsego County Judge and will run unopposed according to AllOTSEGO, on the November 3rd ballot. Getman's 10 year term will begin on January 1, 2021.
Getman who has served as Chief Assistant District Attorney and Oneonta City Prosecutor, on the Law Guardian Panel, Appellate Division, Third Department, representing children in the Family and Supreme courts of Otsego and Delaware counties, beat out five other attorneys for the endorsement: Rich Brown, Jill Ghaleb, Will Green, Susan Lettis and Mike Trosset, all of whom made a presentation to the committee members and answered questions in order for the decision to be made. Getman received the most votes for the position.
Enter your number to get our free mobile app
Brian Burns is stepping down as Otsego County Judge to succeed a retiring Michael V. Coccoma as state Supreme Court judge in the 10-county Sixth Judicial District.
Getman will remain unopposed at the November election because the democratic party did not nominate a candidate for the position in time.
For more on this story provided in partnership with AllOTSEGO, click here.