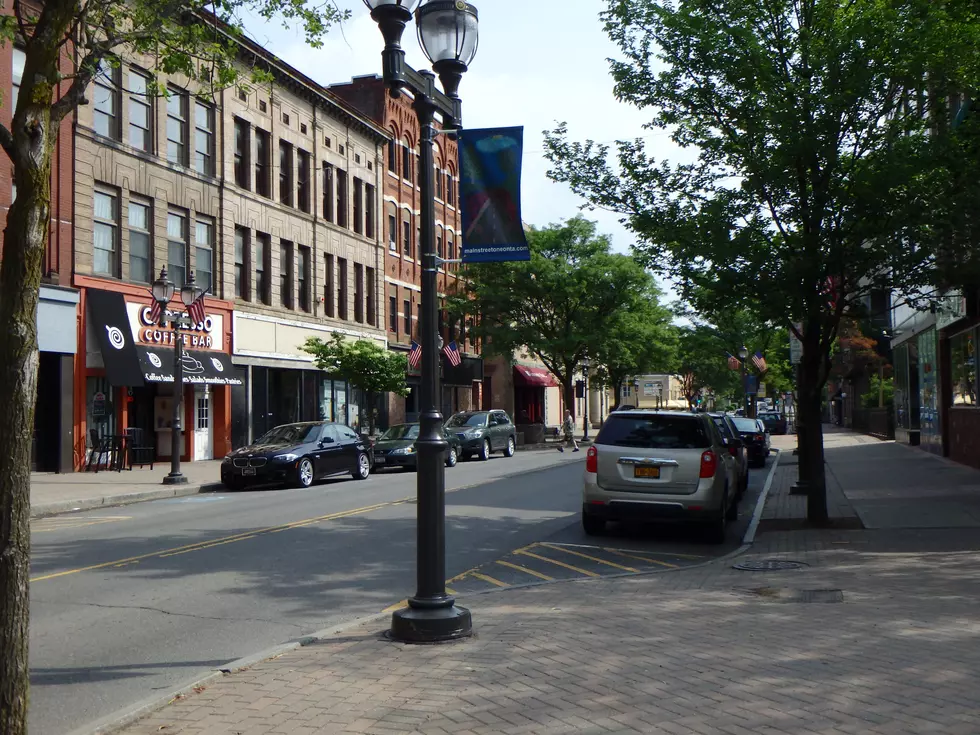 Get Ready For a First: Outdoor Dining on Oneonta's Main Street
TSM Oneonta
We've been waiting for dining on Main Street in Downtown Oneonta and it's official - it all starts Saturday, July 18 according to AllOTSEGO. It could become one of the biggest outdoor dining opportunities around.
Here's how it works. Main St. will be closed each Saturday from 9:00 a.m. to 9:00 p.m. from July 18 through September 5 so that dining tables can be set up in the street, maintaining social distancing for people to enjoy a meal. The range of street closed is from Chestnut to Elm, encompassing a wide range of restaurants along that route pedestrians able to stroll down Main Street following set up at 11:00am.
Throughout the day enjoy the Farmers' Market in Muller Plaza and shops along Main Street will have their goods for sale out in the street for people to enjoy, outdoor market style shopping.
Restaurants will be allowed to put out tables in front of their eatery. Patrons will be required to wear masks where social distancing is not able to take place which falls in line with current state regulations. There will be "safety stations" provided by A.O. Fox Memorial Hospital that include hand sanitizer, masks, and health information for patrons.
If you are wondering if you'll be allowed to enjoy an adult beverage while you dine then fear not. Oneonta's Common Council temporarily extended the sale of alcoholic beverages to the dining areas but you'll have to finish your drink at your table and can't walk around with it.
Now the first event will not feature music through newly purchases City of Oneonta speakers since they haven't arrived yet but, restaurants may provide their own for patrons. I'm ready for Oneonta outdoor dining, how about you?
VOLUNTEERS ARE NEEDED!
To make this go its smoothest, volunteers are needed to help out at safety stations and for other duties that will assist restaurants. To volunteer to help, please call Volunteer Coordinator Valerie Adams at 607-353-0791 or email her at vg.adams@hotmail.com.
City Alderman of the 8th ward Mark Drnek tells us that each week (after the first week) there will be a theme to each Saturday so keep an ear on your radio as we keep you informed.
For more on this story provided in partnership with AllOTSEGO, visit AllOTSEGO.com.