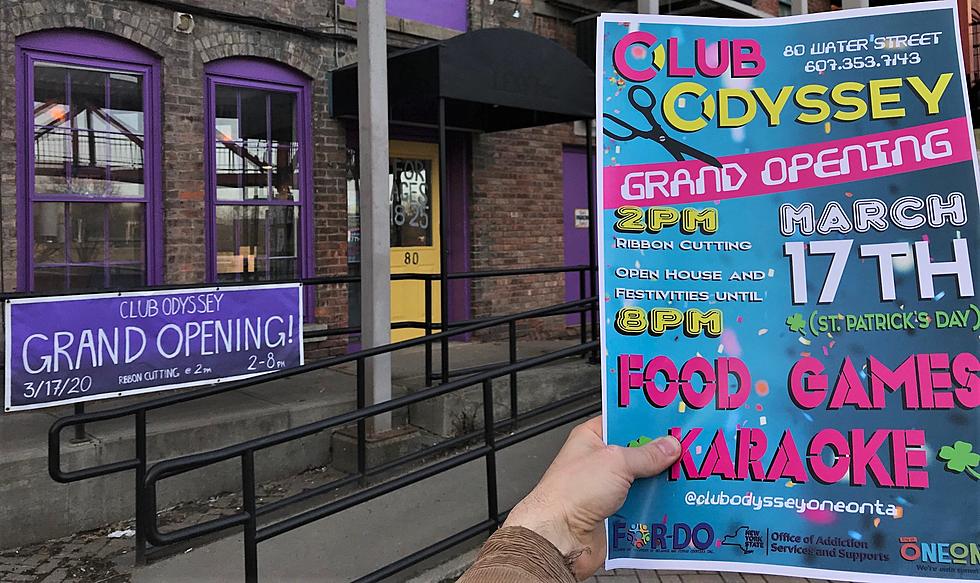 Friends of Recovery to Debut Club Odyssey in Oneonta
Club Odyssey, Facebook
UPDATE: Club Odyssey's Grand opening event has been postponed until further notice in light of the Governor's order to close SUNY and CUNY colleges. 
Club Odyssey will hold a community ribbon cutting ceremony on March 17 at 2:00 pm. This new location will be a clubhouse for young adults (ages 18-25) and much like the Oneonta Teen Center (also operated by FORDO), will operate with the purpose of preventing substance misuse by providing a sober space to socialize, as well as recovery services for young people in Otsego County.
Services offered at Club Odyssey include life-skills training, creative arts mentorship, peer support, and a safe space to socialize—especially on Friday and Saturday nights when young people enjoy frequenting Oneonta's downtown scene. Clubhouse participants also support each other to achieve self-improvement goals.
Club Odyssey is now open during the college school year Wednesday 4-8pm, Thursday 12-6pm, Friday 5pm—past midnight, and Saturday 10pm—past midnight. During summer break, Club Odyssey will adopt a Monday through Friday schedule instead of being open Friday and Saturday nights. Call 607-353-7143 for more information, or visit friendsofrecoverydo.org.
Youth clubhouses are part of Governor Andrew M. Cuomo's multi-pronged efforts to address substance misuse in New York State. Overall, there are 18 clubhouses in New York State.