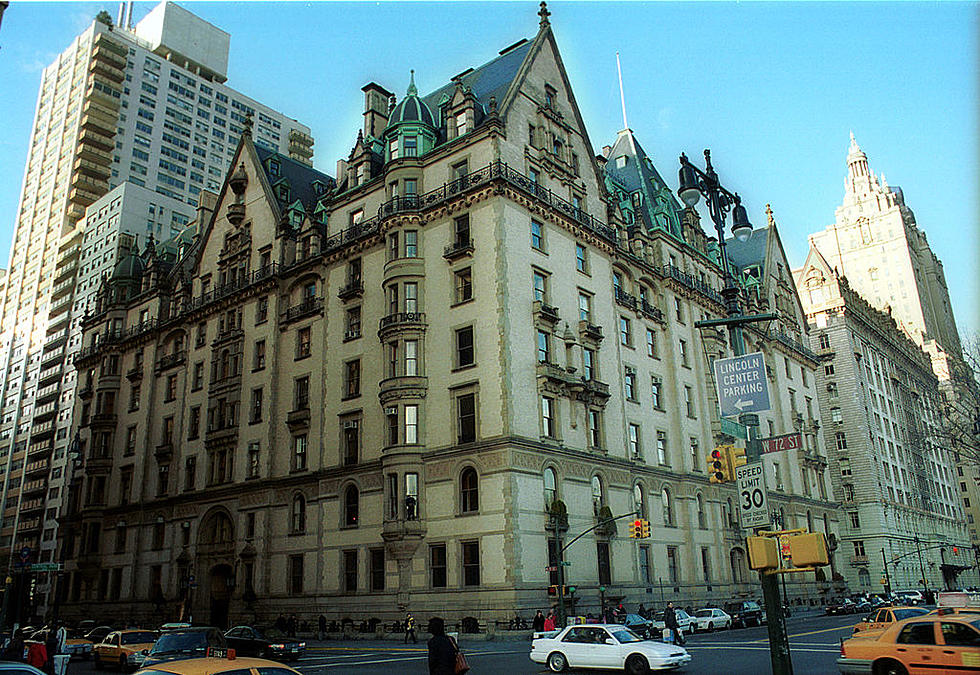 Famous Musician Quits NYC After 50 Years for Quiet Upstate Farm
Getty Images
After 50 years living in one of New York's most iconic apartment complexes, it's time to move on.
YOKO ONO
Yoko Ono, the eclectic musician and widow of late Beatle legend John Lennon, has decided to permanently relocate to a 600-acre farm in Franklin, New York. She and Lennon purchased the farm back in 1978.
Now 90, Ono has been in frail health recently, and has decided the solitude and tranquility of rural Upstate New York is better suited for her later years. Ono reportedly requires around-the-clock medical care and uses a wheelchair.
THE DAKOTA BUILDING
Ono and Lennon moved to the ritzy Dakota complex in Manhattan's Upper West Side back in 1973. It was the same building outside of which Lennon was famously murdered on the evening of December 8th, 1980.
As Lennon and Ono were returning home from a night out, they were approached by crazed fan Mark David Chapman, who proceeded to fire five shots at Lennon's back with his .38 special revolver. Chapman claims he was enraged by Lennon's wealthy lifestyle and "[The Beatles] are more popular than Jesus" remark. Earlier in the evening, Lennon had signed Chapman's copy of the Double Fantasy LP.
There's no word on if Ono plans on selling her 7th floor, 9-room Manhattan apartment-- only that she will no longer be living there.
Besides Lennon and Ono, other famous Dakota residents included Leonard Bernstein, Lauren Bacall, Boris Karloff and Judy Garland.
CHAPMAN UP FOR PAROLE
Mark David Chapman was recently up for parole in August of 2022. You can read more about that here.
John Lennon Albums Ranked
Of all the Beatles, he's the one with the most wayward solo discography.
Beatles Kids: Where are They Now?
Bunk at a Beatles: Childhood Home of George Harrison Is An Airbnb
Take a tour of the home where George Harrison lived for over 10 years.