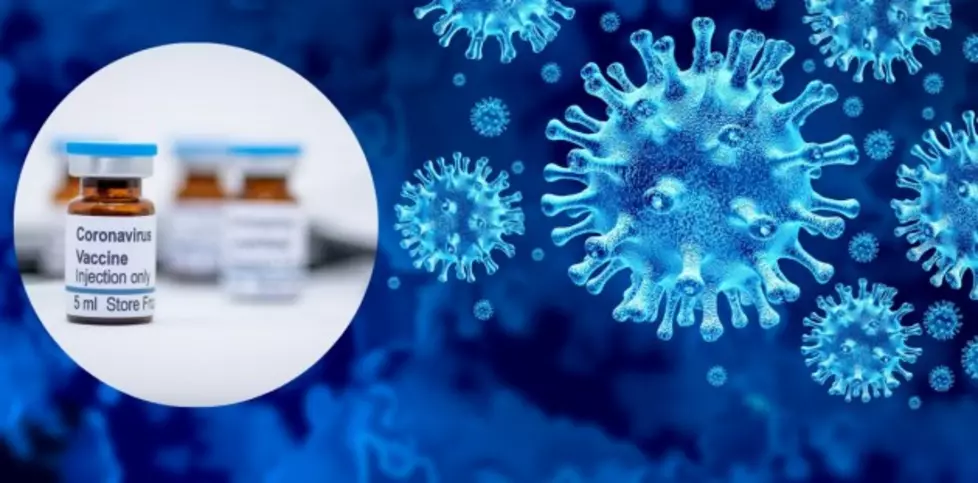 Employee Tests COVID Positive at Cooperstown Nursing Home: Rising Cases Concerns Health Officials
Credit: Getty Images
The Delta variant of COVID-19 is making its presence known in Chenango, Delaware, and Otsego Counties. According to the Otsego County Department of Health, the virus is spreading quickest in areas where coronavirus vaccinations are the lowest.
A recent incident related to COVID-19 occurred at Cooperstown Center for Rehabilitation and Nursing, where an employee tested positive for COVID-19 according to ALLOtsego. As a precautionary measure, the facility is now closed to visitors for 14 days.
Looking at COVID-19 case numbers reported by The Otsego County Department of Health (7/29): There are currently 26 known active cases in the county with a total of 64 COVID-19 related deaths. The Health Dept. has a COVID-19 dashboard with daily updates for the latest information.
Because the Delta variant is known to spread quicker and easier to get than other variants of the virus, health officials are encouraging those not vaccinated who are eligible to receive it, to get their shot as soon as possible.
Vaccine clinics for anyone 12 and older:
The Otsego County DOH will have a table near the EMT tent at the Otsego County Fair on August 3 and August 6 from 10:00-6:00, offering walk-up vaccine opportunities with both Pfizer (for 12 and up) and the Johnson and Johnson Vaccine (for those 18 and up). No appointment is necessary.
To stay up to date on vaccine clinics in Otsego County, visit www.bassett.org/covid-19/covid-19-vaccine and www.otsegocounty.com.
Delaware County Health officials have an update from 7/29 (updates are once per week now), reporting 26 active cases with 2 people hospitalized. The total number of deaths related to coronavirus complications remains at 52. Go to delawarecountypublichealth.com/covid-19/#Dash to access the Delaware County Public Health COVID-19 dashboard.
Delaware County Public Health is conducting a weekly single dose Janssen (Johnson & Johnson) COVID-19 vaccination clinic
every Wednesday
at the Delhi Farmer's Market, in front of the health department offices at 99 Main St., Delhi from noon to 2:00 pm. This vaccination clinic is open to all New York state residents or people who work in New York State 18 or older. These are all walk-in clinics. Plus, many pharmacies are offering vaccinations, and you can get vaccinated at Delaware Valley Hospital (607-865-2400 ) and through your Bassett Healthcare Network provider.  Find clinic sites at 
covid19vaccine.health.ny.gov
.
In Chenango County, the health department reported on July 27, that at that time, there were 16 active cases in the county with no current hospitalizations and a total of 77 deaths related to the virus.
The county health dept. has announced that there are clinics coming up with the Pfizer vaccine for anyone 12 and older. Participants MUST REGISTER for clinics by 607-337-1660.
• August 6 Moderna Vaccine
• August 13 Pfizer Vaccine
• August 20 Pfizer Vaccine
• August 27 Pfizer Vaccine
For those who are currently eligible for the COVID-19 vaccine, visit www.co.chenango.ny.us/public-health/nursing/covid19.php to find information on the latest clinics available. Those who wish to receive the vaccine need to register on-line.
Below is a list of resources for vaccines for those 12 and older:
NYS Am I eligible site: am-i-eligible.covid19vaccine.health.ny.gov
Or call 1-833-NYS-4-VAX (1-833-697-4829)
For UHS Chenango Memorial Hospital you may call 607-337-4888
For BASSETT you may call the information line at 605-547-5555 or visit Bassett.org.
If you think you may have been exposed to COVID-19 CLICK HERE to learn what to do next.
To find a COVID-19 testing site near you visit coronavirus.health.ny.gov/covid-19-testing.
To get information about COVID-19 vaccination distribution, CLICK HERE.
LOOK: What major laws were passed the year you were born?
Data for this list was acquired from trusted online sources and news outlets. Read on to discover what major law was passed the year you were born and learn its name, the vote count (where relevant), and its impact and significance.
LOOK: Here Are 30 Foods That Are Poisonous to Dogs
To prepare yourself for a potential incident, always keep your vet's phone number handy, along with an after-hours clinic you can call in an emergency. The ASPCA Animal Poison Control Center also has a hotline you can call at (888) 426-4435 for advice.
Even with all of these resources, however, the best cure for food poisoning is preventing it in the first place. To give you an idea of what human foods can be dangerous, Stacker has put together a slideshow of 30 common foods to avoid. Take a look to see if there are any that surprise you.