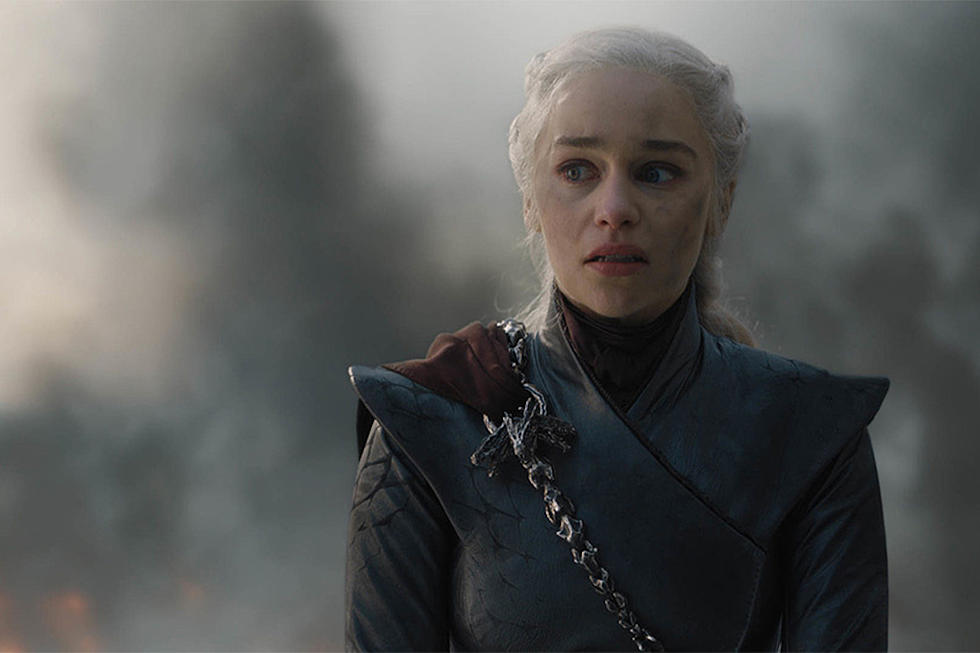 Emilia Clarke Says She 'Stands By' Daenerys' 'Game of Thrones Ending
HBO
The game of thrones is over. (So, y'know, SPOILERS coming.) And Daenerys ... did not win. That's probably underselling things. Daenerys is dead, killed by Jon Snow after her meltdown, for lack of a better term, on last week's episode that saw Daenerys mowing down King's Landing civilians and innocents with her dragon. It was a shocking turn that left many fans of the character furious.
But what did the actress who plays her think? Entertainment Weekly spoke with Emilia Clarke, who told them "I stand by Daenerys. I stand by her! I can't not."
There's more to it, though. Clarke also admitted it was a "f—king struggle reading the scripts" for the final season.
What I was taught at drama school ... I was told that your character is right. Your character makes a choice and you need to be right with that. An actor should never be afraid to look ugly. We have uglier sides to ourselves. And after 10 years of working on this show, it's logical. Where else can she go? I tried to think what the ending will be. It's not like she's suddenly going to go, 'Okay, I'm gonna put a kettle on and put cookies in the oven and we'll just sit down and have a lovely time and pop a few kids out.' That was never going to happen. She's a Targaryen.
So there you have it. Game of Thrones is over now. You can watch something else. It's okay. We've heard good things about Chicago Fire? Maybe give that a try.
Gallery — The Best-Dressed Characters on Game of Thrones: