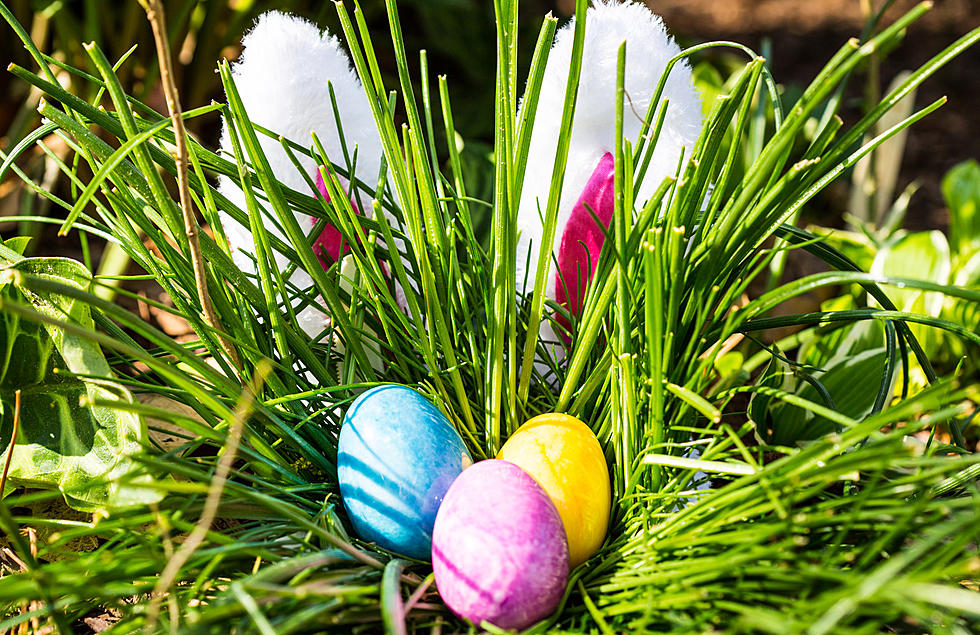 Hippity Hoppity Easter Events In Leatherstocking Country This Saturday
garytog, Getty Images
Easter is coming up on April 17 alongside the religious significance of this holiday, like Christmas, it's a holiday that typically brings families together for a special meal and means Easter egg hunts for kids.
In my house, our two kids have enjoyed their fair share of Easter egg hunts with their cousins on our property outside (weather permitting). I think it was as much fun for us adults to watch the kids having so much fun as it was for the kids.
I know we are still in the middle of a pandemic but since case numbers are low currently, public events have resumed and that means community Easter activities for families with younger children.
Below are events coming up on April 9 in various towns:
- Destination Oneonta is sponsoring a "Visit With The Easter Bunny" at Foothills Performing Arts Center atrium from 10:00 am to noon. There will also be a coloring activity for kids, goody bags given out, and you can win one of three donated Easter baskets. Plus the Oneonta Farmers' Market will be there.
- At the Cobleskill Rec Center on High Street in Cobleskill, starting at 10:00 am there will be photos with the Easter Bunny, crafts for kids, hair bling, and kittens from the Animal Shelter of Schoharie Valley. Then at 11:00 am, kids can participate in an Easter egg hunt which will split up kids in two age categories.
- The Morris Central School National Honor Society is sponsoring Egg Fest for children in 6th grade and under at the Morris Elementary School playground, 65 Main St., Morris starting at 10:00 am. Bring a basket. Parents must stay. There will also be coloring activities.
- Roxbury Community Easter Egg Hunt at Kirkside Park, 1 Kirkside Place, Roxbury from noon to 2:00 pm. There will be two runs - one at noon and another at 12:45 pm. Kids will have a chance to make their own Easter bonnets, have photos taken with the Easter Bunny and enjoy an egg hunt (masks recommended). Registration for the egg hunt is required here. This is a free event but there is a bake sale as well with proceeds benefiting future Easter Egg Hunt events.
- The Unadilla Public Library Easter Egg Hunt will take place Saturday at the Unadilla community field directly behind the library and village offices (on Main Street) starting at 11:00 am for kids 1-12. Please bring your own baskets. There will be prize giveaways for each age group and each child will receive a free book.
Best Cupcakes in America are in Upstate New York!
Everyone loves a good cupcake but have you tried the best cupcakes in the country? I have and can tell you it's worth the ride to Woodstock, NY to taste for yourself.
See What a Million Bucks Can Buy You For A New York House
Psst. Hey, got a million dollars? Well if so, and you are in the market for a new home, here is a sample list of 12 houses for sale in 12 Upstate New York counties at the present time. Each carries a price tag of approximately one million dollars. See one that you want?
Look Around The Paddle Inn, New York's Serene And Private Island
If you're looking for an escape, a true and serene escape, you will definitely find it at The Paddle Inn on Heron Hideaway Island which is
available for rent
through Airbnb.