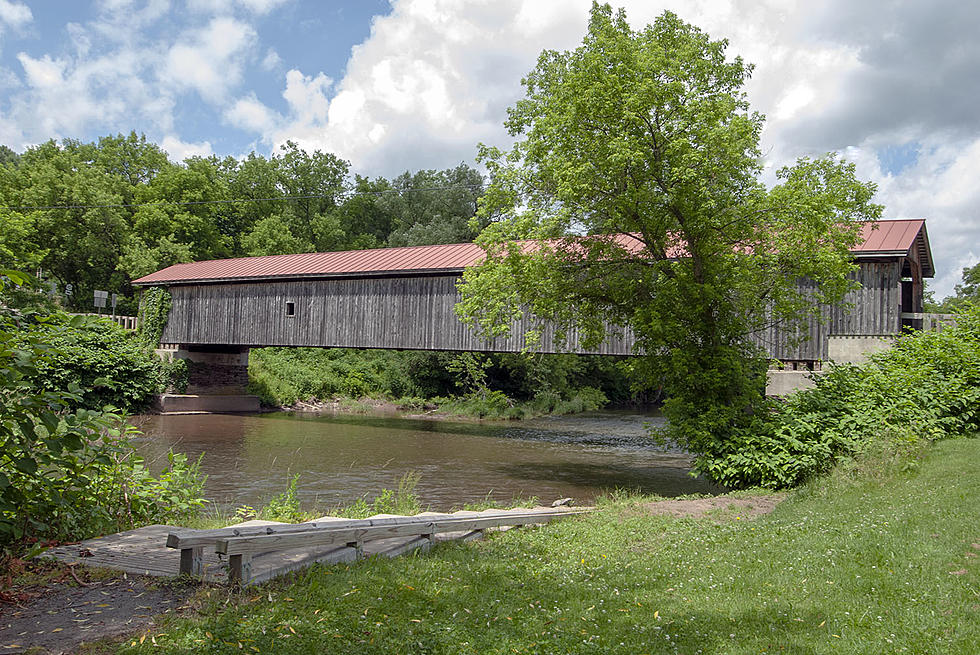 Delaware County Deputies Looking For Historic Hamden Covered Bridge Vandals
Credit: Joyce Reidinger, www.dcnyhistory.org
Delaware County Sheriff's deputies are looking for a vandal or vandals who recently spray painted graffiti on the interior of the historic Hamden Covered Bridge. According to the Delaware County Sheriff's Office, the names "Jake" and "Dylan" were spray painted with orange and black paint on the bridge which the Delaware County Department of Public Works were able to remove with some difficulty.
This historic covered bridge, which runs over the West Branch of the Delaware River in Hamden, dates back to 1859 and was added to the National Register of Historic Places in 1999 according to www.dcha-ny.org/coveredbridges.
Delaware County Sheriff Craig DuMond is asking anyone with information in this on-going investigation to call Delaware County Sheriff's Deputy Tyler McAteer at (607) 832-5555, send him a message via email to tyler.mcateer@co.delaware.ny.us, or call the toll-free tip line, (888) 914-9111 to leave a message. All calls will be returned and will remain confidential.