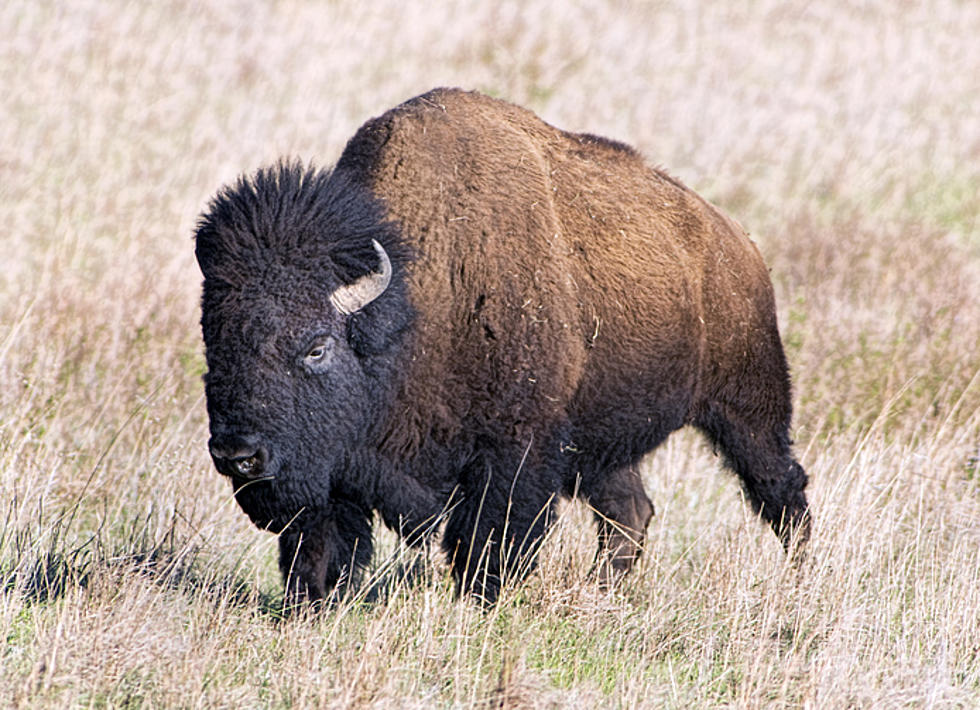 Buffalo Herd Still At Large: Spotted In Town of Roseboom
mj0007, Getty Images
Following the escape of a herd of 75 Buffalo from a farm in Roseboom, New York State Police continue to work with Department of Environmental Conservation and the herd owner to capture these potentially dangerous animals.  The herd consists of 30 adult buffalo, 3 of which are bulls, and 45 calves.
After breaking a gate at owner Brian Grubb's property in the town of
Sharon on July 25, the herd has been causing quite a bit of damage to neighboring fields, eating first cutting hay growing in fields and consuming round bales as well.
At this point, police are asking the public to help them track the animals as they attempt to capture the unpredictable buffalo.  The latest sighting was on Mill Pond Road in the town of Schoharie. The herd may be fragmented. If you see any of the buffalo, contact Brian (herd owner) at (518) 588-1402 or State Police in Richfield Springs at (315) 858-1122. The public is warned not to approach the buffalo as they are considered wild, unpredictable, and dangerous.