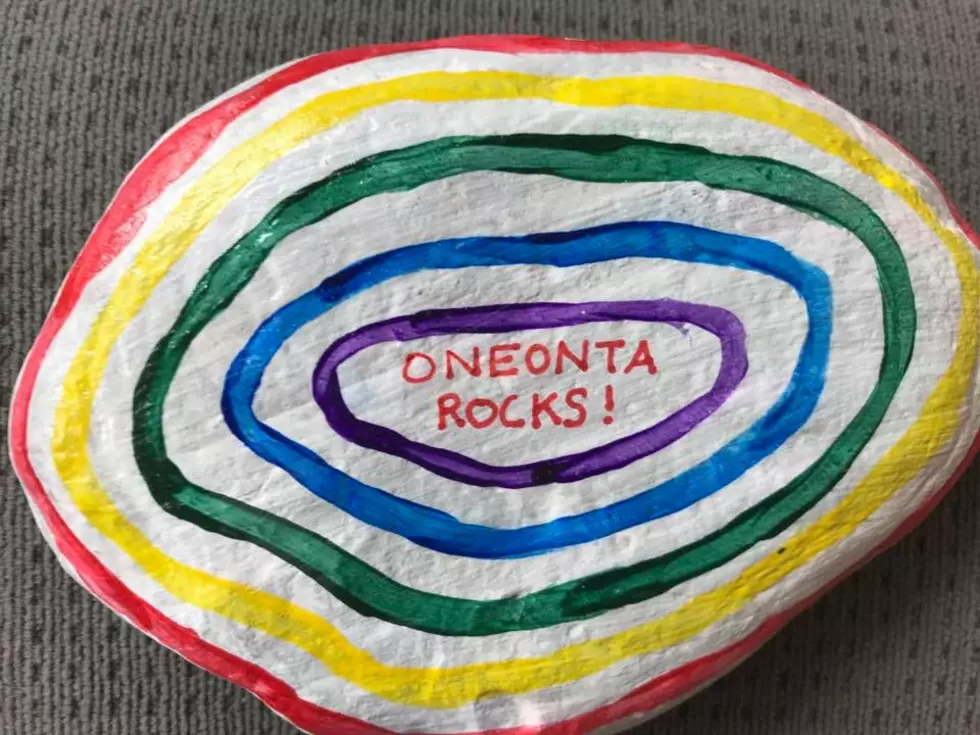 Are Whimsical Painted Rocks Still A Thing?
Credit: Oneonta Rocks!, Facebook.com
It's been a few years now since the craze of leaving painted rocks around various communities began.  I remember two years ago, when this fun idea hit Oneonta and I was finding a variety of painted rocks around town on a regular basis.  Very quickly, an Oneonta NY Rocks Facebook page popped up on the internet for people to post pictures of their rock find.  The question is, are people over it?  Was it simply a fun, short-term concept to spread cheerful messages and promote smiles that drifted out of existence or is it still alive and well? 
Well, on a national scale, I have no idea but I do know that Oneonta NY Rocks keeps posting photos from people who are finding rocks throughout the city.  That makes me so glad that this fun activity to spread good cheer continues to thrive!  
If you'd like to participate in the fun, here's what you do:

* Paint a rock (keep it family friendly)
* Write on the back "post on fb to Oneonta Rocks"
* Seal your painting on the rock so it can survive in all types of weather (Mod podge works, or any kind of sealant spray) 
* Hide your rock(s) around town for others to find
* When you find rocks around town, take photos and post them on the "Oneonta Rocks" Facebook page for everyone to see. Tell where you found them since the rock artists will be happy to see their creations have been found.  You can re-hide the rock you found or keep it. If you keep it, please paint a new rock and hide it for others to find.
Here are some recent photos of rocks posted on the Oneonta NY Rocks facebook page...