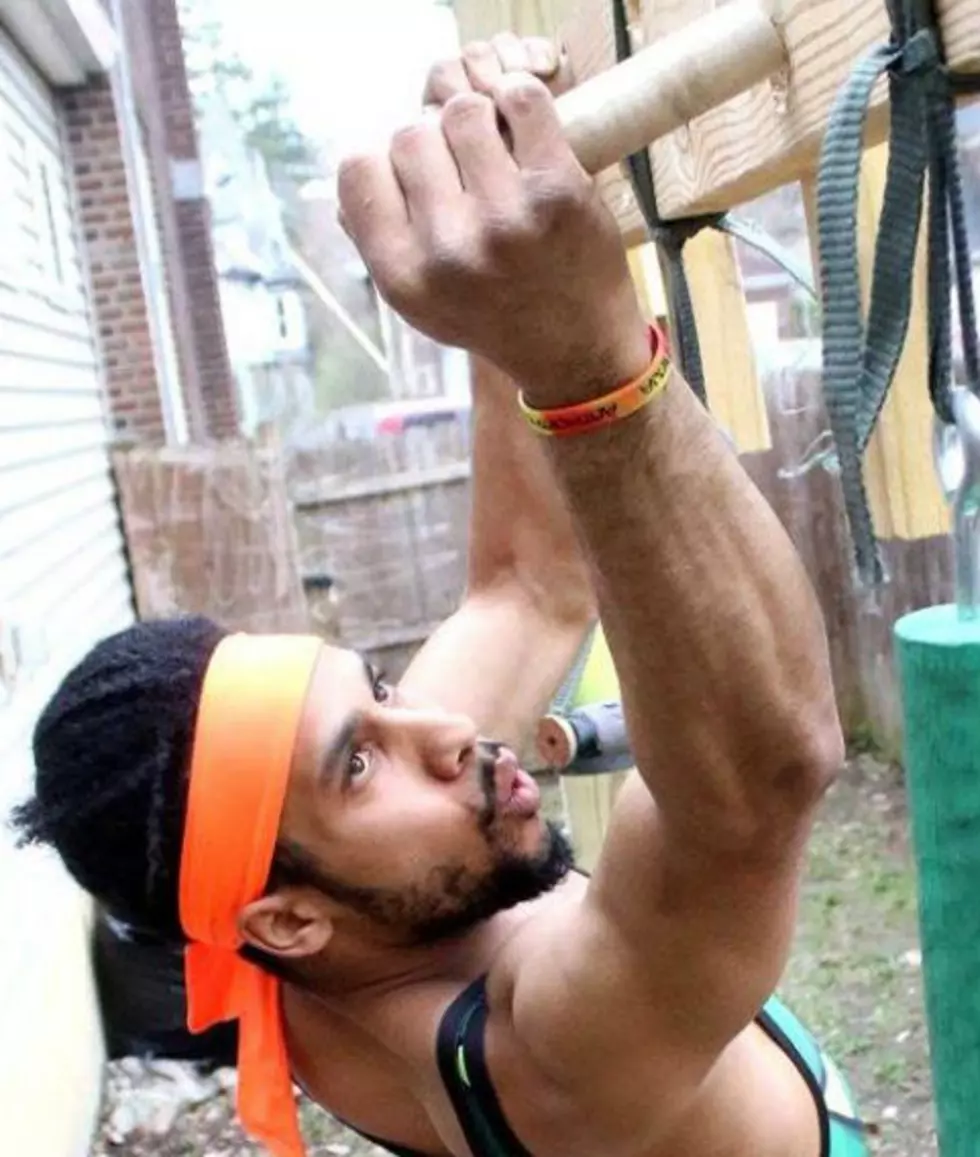 Anthony Eardley American Ninja Warrior Viewing Party Moved
Anthony Eardley on his ninja course in his backyard (Credit: Angela Eardley)
There's been a change in the upcoming airing schedule of NBC's American Ninja Warrior show due to the World Cup Soccer Tournament.  The Baltimore Qualifiers, where Oneonta's Anthony Eardley competed to qualify to move on, will not air on June 26 as originally scheduled.  It has been moved to Monday, July 1 at 8:00 p.m. EST.
Fortunately, the viewing party to see Anthony compete was able to be moved as well.  It will be hosted at Foothills Performing Arts Center on July 1 with doors opening at 6:30 p.m.  The show will air beginning at 8:00 p.m. and will be shown on a big screen.  This is a free party with opportunities to support a cause near and dear to Anthony's heart, helping less fortunate children who can't afford sporting clothing or equipment, get what they need to enjoy life more and get active.
Donations of gently used or new sporting equipment of any kind, along with footwear and sports clothing is being sought to be distributed to kids in need at the Hometown 4th of July in Neahwa Park.  If you would like to donate items and can't come to the viewing party to drop them off, arrangements can be made for a pickup by Angela Eardley (Anthony's mom) by contacting her at (607) 434-2435.