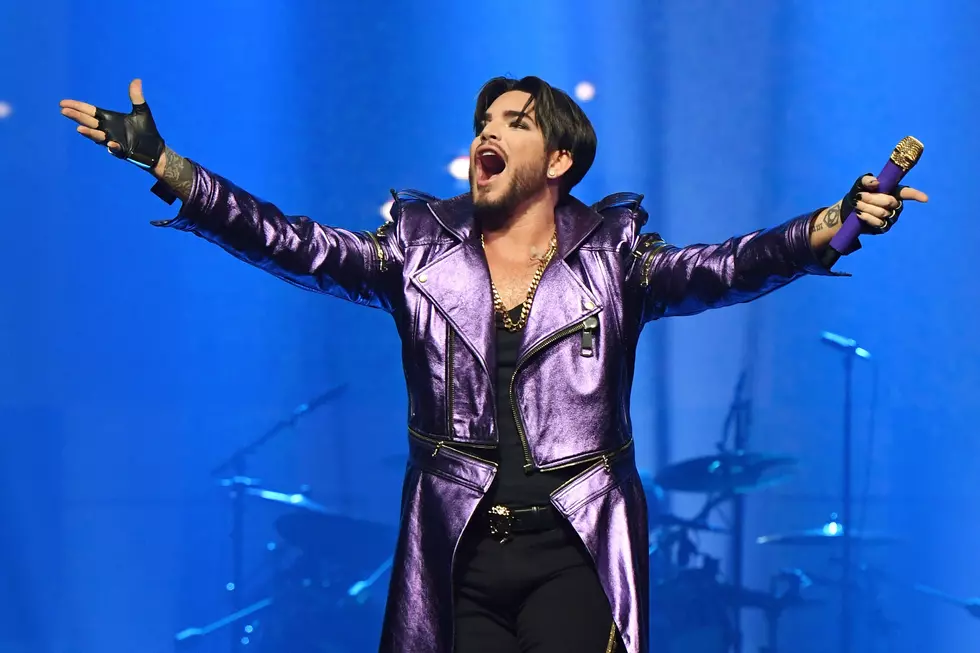 Listen to Adam Lambert's New Song 'Comin in Hot'
Ethan Miller, Getty Images
Adam Lambert has released the latest single from his upcoming solo album, Velvet.
Even though he's admitted Queen have rubbed off on him, Lambert's new track is a far cry from the classic rock band's sonic style. Instead, "Comin in Hot" finds the singer crooning in a falsetto, while a funky bass line propels the song's sultry energy.
You can watch the music video for "Comin in Hot" below.
Lambert previously explained a desire to break new ground on Velvet. "You can get sucked into trying to sound like everything else – to chase hits and trends and stuff,"  he said.
"Comin in Hot" is the second single from Velvet to receive a music video, following the release of "New Eyes" last month. Even as he continues churning out solo material, Lambert is preparing for more extended touring alongside Queen. The group will hit the road for the Rhapsody tour, a 23-date trek across North America, starting July 10.
In an interview with NME, the singer noted that fluctuating between his solo work and Queen has given his life balance. "Having both of them, kinda going back and forth, it kinda gives me a second to kinda breathe; I can gain some perspective," he said.
"It's always the same songs [with Queen]; there's no new material. So, it feels like a home, a new home for me, a safe space. Performing these songs in front of Queen fans – there's no better audience for a singer. They know every word. … It's such a powerful, powerful set of music for people."
You can count Brian May among those excited for the upcoming Queen + Adam Lambert concerts. The guitarist has been eagerly posting rehearsal pictures and videos to Instagram as the tour dates draw close.
The Best Song From Every Queen Album