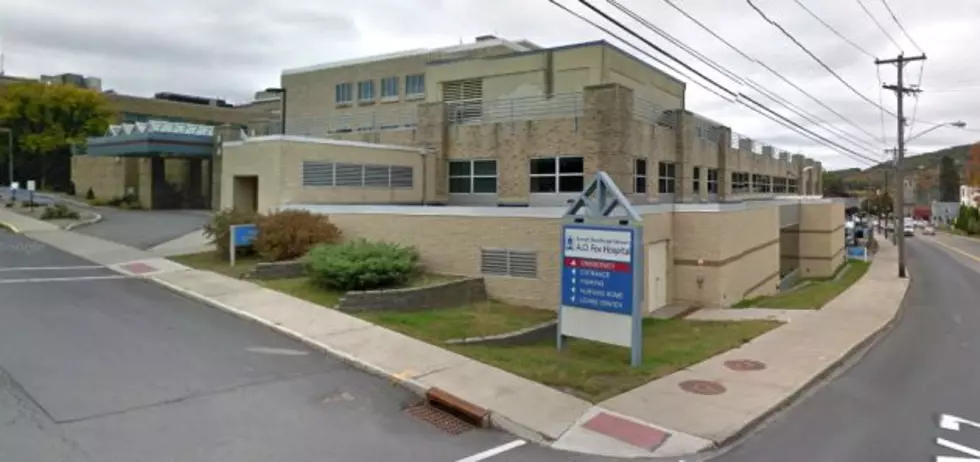 A O Fox Hospital Wins Top Honors For Diabetes Care
Credit: Google Maps
A.O. Fox Hospital, part of Bassett Healthcare Network, has been lauded as a top performer by the American Society of Hospital Medicine (SHM) Glycemic Control eQUIPS Program for outstanding care provided to hospitalized patients diagnosed with diabetes.
Over the past year, Fox has seen increased stabilization of patients who are hospitalized and have diabetes by implementing care standards that include more stringent expectations that insulin use be prioritized and adjusted daily. Increased utilization of insulin and a team-based approach to management of diabetes is improving glycemic control and reducing hypoglycemic events in patients, shortening hospital stays and helping those with diabetes maintain stabilized blood levels following discharge.
"A.O. Fox Hospital is benchmarked as a top performer nationally for successful diabetes treatment compared to similar rural acute care hospitals around the country," says Jonathan Daniel Croft, DO, medical director, hospital medicine at A.O. Fox Hospital and the driving force behind Fox's cooperation with SHM. "This is a tremendous accomplishment. Good glycemic control in the hospital offers a number of benefits during a patient's care journey, including improved outcomes and shorter stays."
Insulin, a hormone that is naturally produced in the pancreas, allows the body to use sugar (glucose) from food to produce the energy required to maintain metabolic function. Insulin keeps a person's blood sugar level from getting too high (hyperglycemia) or too low (hypoglycemia). In people with diabetes, insulin is not produced adequately and the body cannot regulate sugar levels in blood.
It is estimated that 10 percent of the adult population in Otsego County (age 18 and older) lives with diabetes. As many as 25 percent of patients admitted to Fox on any given day have been diagnosed with the chronic disease. All patients at Fox are visited by a nurse educator upon discharge to receive information and learn about techniques for successfully managing chronic conditions like diabetes. "This has been incredibly positive," says Croft. "Providing patients with the tools they need to stay healthy and out of the hospital is a big part of our goal for continued health and healing."A O Fox Hospital