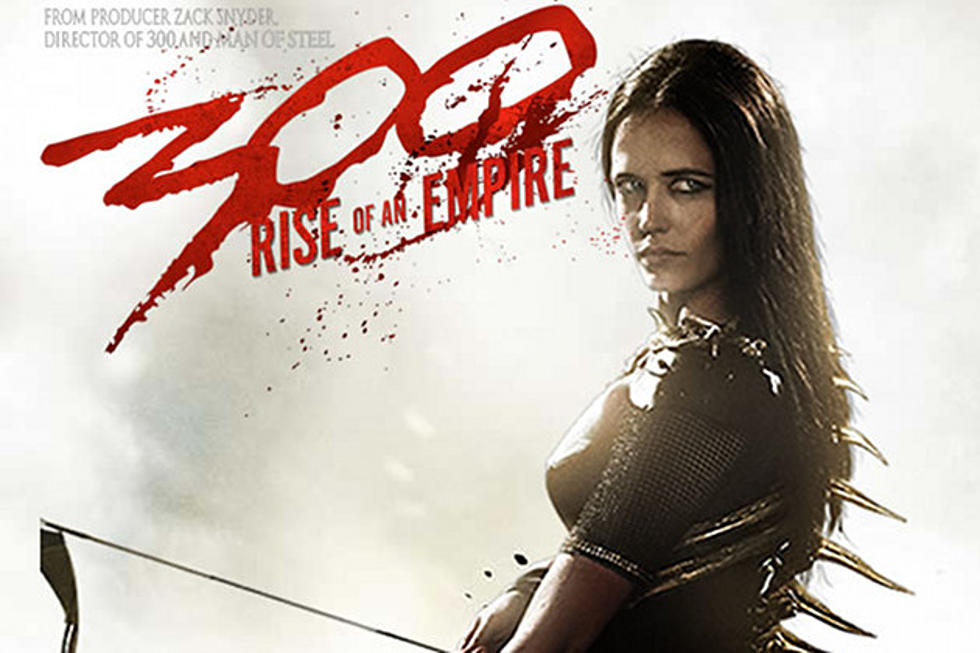 '300: Rise of an Empire' Posters: Eva Green is Soaking Wet
Warner Bros.
Last week saw the release of the first '300: Rise of an Empire' poster, which presented a muscle-bound soldier caught up in some rainy weather. Today we get four additional posters, including two devoted to the lovely Eva Green. And she's rather wet too. Have we got your attention?
These posters (courtesy of Kinopoisk.ru) show off Green's Artemisia, the feared commander of the Persian navy. In the film, Artemisia squares off against Themistokles, played by Sullivan Stapleton (he's the hunk in the below image); of course, there's a forbidden attraction between the two that threatens to bring their war into soap opera territory.
The film's director, Noam Murro, has said about Green's character: "She's got sex appeal, she's ruthless and conniving. All the things that kill men. And she has a sword. I wouldn't mess with her."
We love bad girls around here, and Artemisia is looking like the baddest girl we've seen in a long, long time. She goes to battle against the Greeks in '300: Rise of an Empire' on August 2nd.