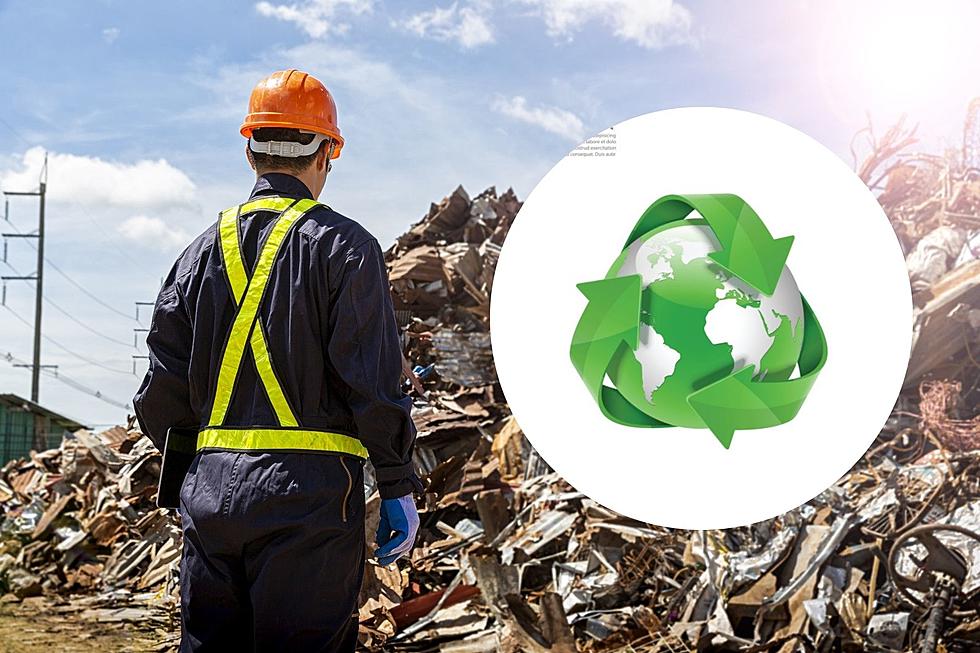 2022 Otsego County Earth Fest Scaled Down: Features Recycling Drop-off
Getty Images, canva
The Otsego County Conservation Association, a non-profit organization dedicated to improving and protecting Otsego County's air, land, and water is holding its annual Earth Festival, after having to hold an all-virtual event in 2020 and then in 2021 adding a drive-thru recycling event. This year, Earth Festival 2022 is going to be scaled back to the drive-thru recycling event whereby people can drop off hard-to-recycle items on April 23 from 12:00 pm to 3:00 pm at Brewery Ommegang located at 656 County Highway 33, Cooperstown.
Once you sign up for a drop-off appointment time (time slots are 5 minutes each), you can bring your difficult to recycle items like old clothes, fabric, Styrofoam, natural corks, and a whole list of other items to this drive-thru event so they can be recycled for future use and not end up in a landfill. You can also bring any documents you would like shredded for free.
Anyone who participates in this event will receive (beer lovers will enjoy this) a 10% off at Brewery Ommegang's Tap House Café.
Items to be accepted for recycling at this event:
- Document shredding (limit 5 boxes per household)
- Expanded Polystyrene Foam (Styrofoam) which includes rigid polystyrene foam packing materials (NOT loose-fill peanuts), along with coolers and egg cartons (any color)
- Natural corks from wine and beverage bottles
- Clothing, shoes, and textiles (click here for specifics)
- Unused eyeglasses
- Tennis balls
- Pens
- DVDs and VHS tapes
- used Toothbrushes, toothpaste tubes, dental floss containers (do NOT include dental floss picks)
- Used Inkjet cartridges (no toner, please)
- Used cellphones and chargers.
- Small electronics (tablets, digital cameras, PDAs, Mp3 players, iPods, and chargers)
- Empty coffee bags (any brand)
- Pet food bags and pouches that are empty, clean and dry.
- Plastic or metal bottle caps (not jar lids)
To get the full list of items you can bring click here.
If you miss the vendor aspect of Earth Festival, you'll be happy to know that there will be a separate OCCA event coming up this summer featuring informational vendor booths with a date yet to be announced.
Drive-thru, Drop-off participants should NOT confuse this event with the county's "Hazardous Waste Day" where hazardous household chemicals, batteries, paint, and more are collected. That will be a separate event coming up later this year.
Look: NATURE LOVERS: Varied Scenery Makes This Oneonta, NY Trail A Real Gem
Oneonta, NY is a great place for outdoor recreation with the Susquehanna Greenway Trail. As an ongoing project, there are 3 sections completed in the Susquehanna Greenway for use of the four-section trail system along the Susquehanna River. One of those sections is the Silas Lane Loop Trail which is located just off exit 13 of I-88.
Sip and Discover Otsego County Along The 37-Mile Cooperstown Beverage Trail
If you are looking for something fun and different to do with either friends or your partner for an afternoon, the Cooperstown Beverage Trail offers a lot of variety along this 37-mile trail.
Look Around The Paddle Inn, New York's Serene And Private Island
If you're looking for an escape, a true and serene escape, you will definitely find it at The Paddle Inn on Heron Hideaway Island which is
available for rent
through Airbnb.