Pete Townshend Addresses 2003 Child Pornography Scandal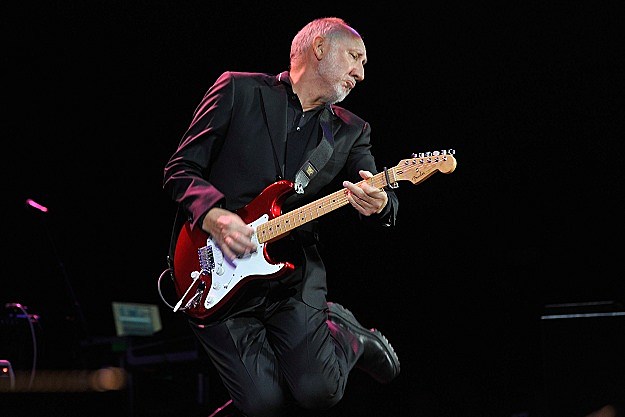 The Who's Pete Townshend's image took a bit of a hit back in 2003 when he was investigated for downloading child pornography, and the guitar great is now taking the opportunity to address the scandal, stating that he was the product of "white knight syndrome."
Townshend told The Times (via NME), "[I had] white knight syndrome, an attempt to be seen to be the one that's helping. I had experienced something creepy as a child, so you imagine: what if I was a girl of nine or 10 and my uncle had raped me every week? I felt I had an understanding and I could help."
The guitarist, who founded the Double O sexual abuse charity, told the paper that he paid a £7 charge to a child pornography site that he immediately canceled in order to expose the financial chain of child abuse from Russian orphanages. But his research into the matter backfired against him in the worst way.
A police search turned up the charge on his computer and he was cautioned and placed on a sex offenders registry for five years after admitting his actions. Townshend says, "What I did was insane." He adds that he never spoke out about his reasons because "there was no sense of 'truth will out.' I've had the misfortune to read online comments where I've been judged as a pedophile because I've got a big nose."
Townshend will open up about his life even further with the new book, 'Who I Am,' which is expected Oct. 11.
Source:
Pete Townshend Addresses 2003 Child Pornography Scandal